When I was in high school, I had this strange obsession with New York socialites, one of whom was Fabiola Beracasa. This was around the same time Tinsley Mortimer was on the scene and when Olivia Palermo was starting to come out in New York society as an "It Girl" as well. 
But times have changed, the girls have established their own careers as stylists or fashion icons, and one by one, they ladies are getting married. In June, Beracasa wed in Dubrovnik, Croatia to her longtime beau and father of her child. 
As the daughter of Veronica Hearst, she grew up surrounded by closets full of couture. After college, she interned with Karl Lagerfeld, and then worked in Christian Dior's special events department, so it was never a question of what she would wear for her nuptials, but who would be the designer of her own couture gown. In the end, it would be Riccardo Tisci - bridal designer of the year apparently.  
For her big day, Beracasa wore a peplum-style corset top lace dress that featured sheer panels and long sleeves.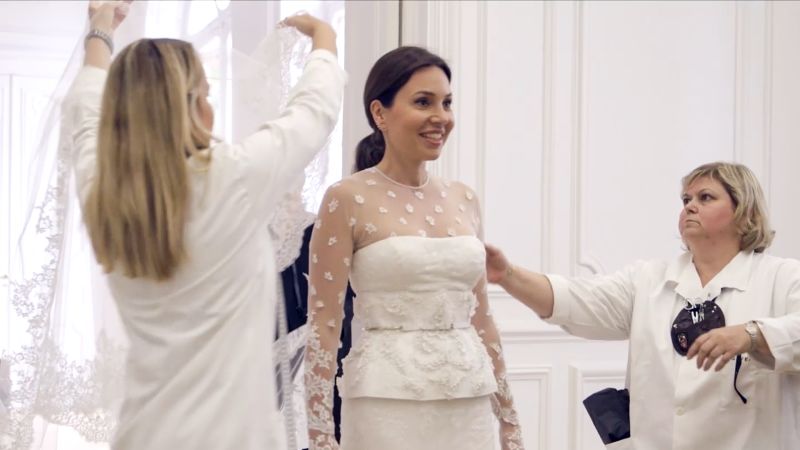 Twenty years ago, fashion was a promise…something that was part of your life and perhaps enriched it…If you look at advertisements these days, all you see are handbags. They aren't about dreams anymore, customers are buying objects now, not dreams.
What's Hong Kong without it's neon signs? Well, it wouldn't be HK. Now, there's an online exhibit celebrating the artwork at www.neonsigns.hk, and it's got this awesome interactive map that lets you see neon signs around town. 
Alongside curatorially-produced essays, videos, slideshows and artist commissions, over 4,000 photos were submitted by the public from 21 March to 30 June 2014 to collectively create a unique neon map of Hong Kong. The site will remain as a lasting record and examination of Hong Kong's fast disappearing neon signs.
I never thought about the people behind the signs, but after taking 12 minutes out of my day, I have new found respect for the creators of the light instalments. It's sad to hear that it's a dying art form, and that new regulations mean the signs will slowly but surely disappear from the landscape.
In Toronto, it's rare to see neon signs. I think they used to exist and I do know that some newer restaurants are bringing them back, but I distinctly remember as a kid, the first few times I travelled to Asia, I was so enthralled by all the bright signs: some were blinking, some included different colours, some were in English, some not. 
Love learning new things.